Thank You Flint Eastside COTN – People in Crisis Helping People in Crisis!
March 19, 2017
Not all Filters are the Same!
March 20, 2017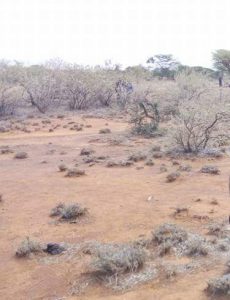 World Water Day is this Wednesday, March 22, 2017, consider supporting one of our two current water projects: 1) our well repair project, or 2) our drilling rig purchase project on behalf of all those suffering due to the lack of clean drinking water. The 2016 drought in Eastern Africa has extended into what should be the rainy season in 2017 and threatens widespread crop failure and livestock die-offs in agro-pastoral communities. The two main rainy seasons failed in 2016, and the long or heavy rains have yet to come in 2017, which are already 6 weeks late. There are growing reports of conflict as a result of displacement and water shortages. Four million people in Kenya alone could be in need of aid if the long rains fail! Here is a photo taken yesterday (March 18, 2017) from the Ewuaso (Kedong) area.